Goshen Health System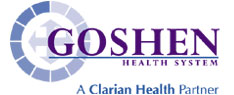 Document Organizer is used for distributed maintenance of online manuals. These include Administrative manuals, Nursing manuals, Departmental manuals and Safety manuals. It is easy to put procedures and policies online. We include documentation of HIPAA requirements and how they are implemented here. It helps us to meet JCAHO requirements.

It is easy for users to grasp how to use the Document Organizer. From an administrators point of view you just set it up and forget it!

The Goshen Health System includes a hospital, a few pharmacies and many physician practices.