Document Organizer Use Cases
Goshen Health System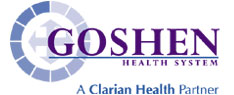 The Goshen Health System includes a hospital, a few pharmacies and many physician practices. Document Organizer is used for distributed maintenance of online manuals and meeting some HIPAA requirements ... more


NASA Dryden Flight Research Center


At NASA's Dryden Flight Research Center, the Hyper-X program seeks to overcome one of the greatest aeronautical research challenges - air-breathing hypersonic flight. They are using Document Organizer to keep track of schedules and other project documents. The users run a mix of Macintosh and Windows clients and the easy-to-use browser-based interface works well for them.


Karns City School District
The Karns City Area School District Curriculum Team is using Document Organizer to publish and organize K-12 curriculum related documents. You can browse their Infobase here.


Kahn Lucas Lancaster, Inc.

Exchange technical specification with business partners ... FTP is too complicated. Document Organizer is nice and simple and requires hardly any training ... more


Radiation Oncology Victoria

Basically it is a very big "electronic" folder that is accesable at each of our 4 physical locations over our WAN.
... like the system because it is so easy to use - think of a category/heading, click, click, click and presto everything is recorded. ... more


InfoGenie, Ltd.

In a world where customer delight rather than customer satisfaction is key, the features of the InfoPlace knowledge database in particular enable us to be a premier supplier of services and advice ... more


Tenatronics Ltd

Tenatronics is a manufacturer of RF antenna systems for the global automobile industry. They are using Document Organizer for Product drawings, internal procedure documents and Customer work orders. Modify rights are given to one key person in each department.


Legal Firm
A tech-savvy lawyer is using the Document Organizer to share cutting edge, special interest, legal information. He discussed the idea with his colleagues at a conference. He set up an Infobase for DNA related litigation that is accessed by attorneys nationwide. He amazed his colleagues by how fast he was able to set this up using Document Organizer.